Ember Morrow

Name:

Ember Morrow

Age:

16

Status:

Alive

Species:

Human, Searcher

Appearance:

Hair: Red

Eyes: Green

Skin: White

Significant Others:

Barrow Hess (lover)

Alistair Hart (childhood best friend)

Family:

Edmund Morrow (father

Ossia Morrow (mother)

Agnes Morrow (sister)

Affiliation:

Conatus (formally)

First Appearance:

Rift

Last Appearance:

Rise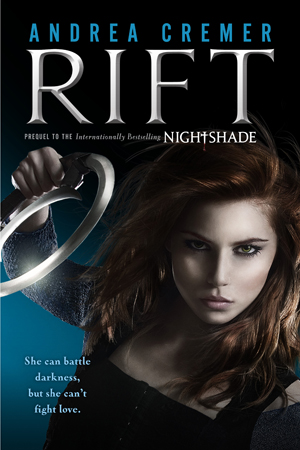 Ember Morrow is one of the main protagonists in the Nightshade Prequels, Rift and Rise.
Early Life
Edit
During Ember's birth her mother had trouble, so a healer from Conatus came and help her with the birthing process. This left Edmund Borrow with a debt: When Ember turned 16 she would have to go live in and serve Conatus.
Ember lived with her father, Edmund Morrow, mother, Ossia Morrow and her older sister Agnes. She would often go out and practice sword fighting without her father knowing. She was good friends with Alastair Hart, a childhood friend.
Choosing Her Path
Edit
When given the option of three rooms: War, Craft, and Knowledge, Ember choose the path her heart desired. She scoped out all the rooms before deciding and her decision was: War. She opened the door inside the certain room and was given a dagger (which she was unfamiliar with) and a lantern by Barrow. She descended into a wine cellar where she fought off a revenant. Claiming her spot in the Guard.